Everything You Need to Know About What to Wear with Leggings to Put Your Perfect Outift Together
You can easily turn a pair of leggings into a fashion don't if you don't know how to properly pair your leggings with the right clothes and shoes. No woman wants to be a fashion disaster but it can oftentimes happen without you even realizing it. Don't let it happen to you.
Fall and winter is the perfect time to break out your leggings and not only be comfortable and warm but look like a fashionista.
Instead of taking a chance and possibly ending up looking like a fashion disaster, follow the tips and advice below for a great way to wear leggings properly and put together a killer outfit to matter where you are going.
Tops to Wear with Leggings
Tunics with Leggings
One of the best go-to outfits is a tunic top with leggings. There are lots of different tunic tops that you can choose from in all kinds of different styles.
If you want to add a little more style to a looser style tunic top you can always belt it at the waist for a fashionable look that also shows off your curves rather than makes you appear straight-down or larger than you are.
When pairing a tunic with leggings make sure that the tunic is long enough that it goes past your hips and butt area. The key to wearing leggings is making sure that you don't wear them as jeans or normal pants as this is a fashion-don't. Instead they should be worn more as an accessory to your top to add to it and not as simply pants.
Here are some great tunic tops that I came across that would look great paired with leggings.
Long Sleeve Basic Tunic Top (various colors)Check Price
Calvin Klein Crew Neck Roll Sleeve TopCheck Price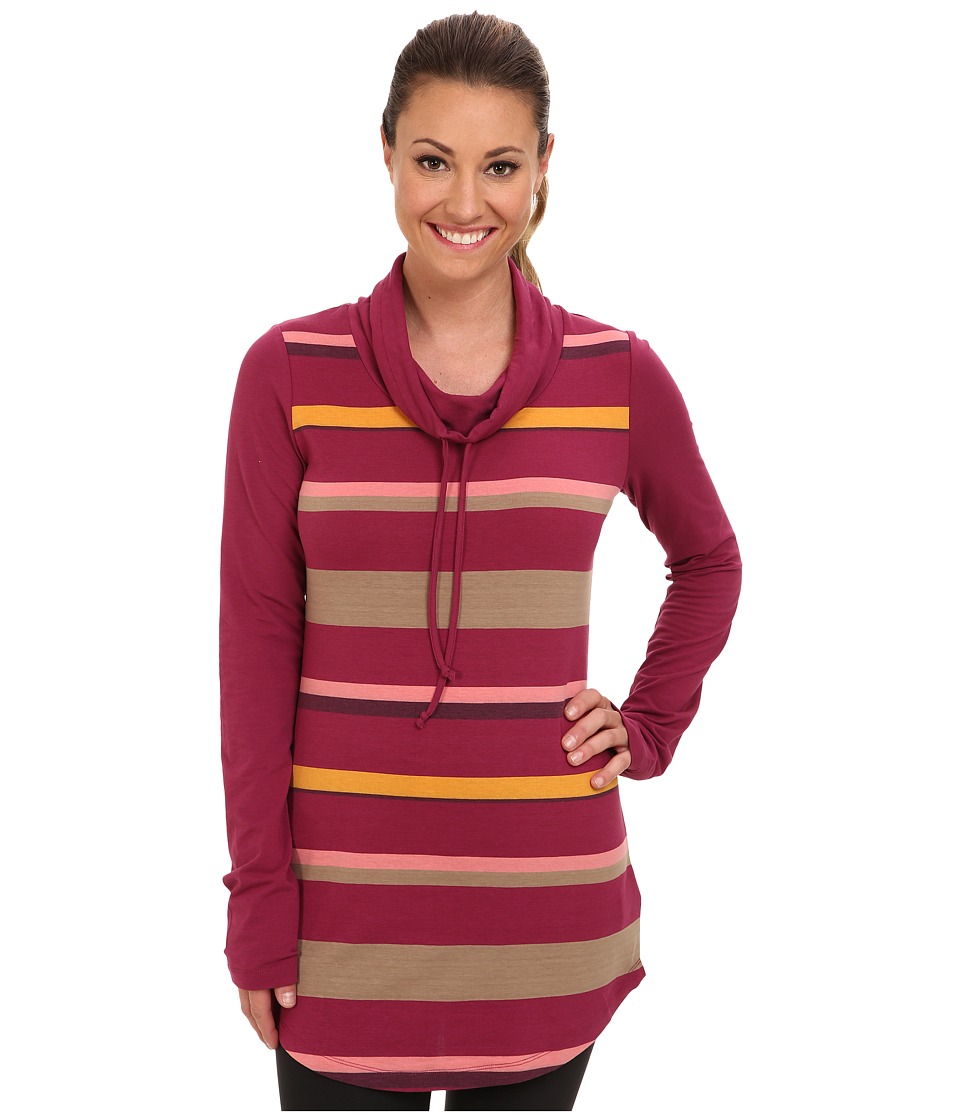 Lole Principle Tunic (more colors available)Check Price
3/4 Sleeve High low Tunic Top (more colors available)Check Price
Long Sweaters & Ponchos with Leggings
Just like tunic tops, long sweaters and ponchos go great with leggings. In fact a long sweater cardigan or a poncho paired with leggings and boots is a perfect outfit for a chilly fall or winter day outside or running errands.
You can even dress this look up with a nicer sweater and add a pair of heels instead of just flat boots.
If you want you can also add a thin belt around your waist to define your waist and make your body look more shapely and show off your curves. Just be sure that your sweater is long enough to be worn with leggings as a short sweater is not a good option for leggings.
Here are some stylish sweaters that you can wear with leggings.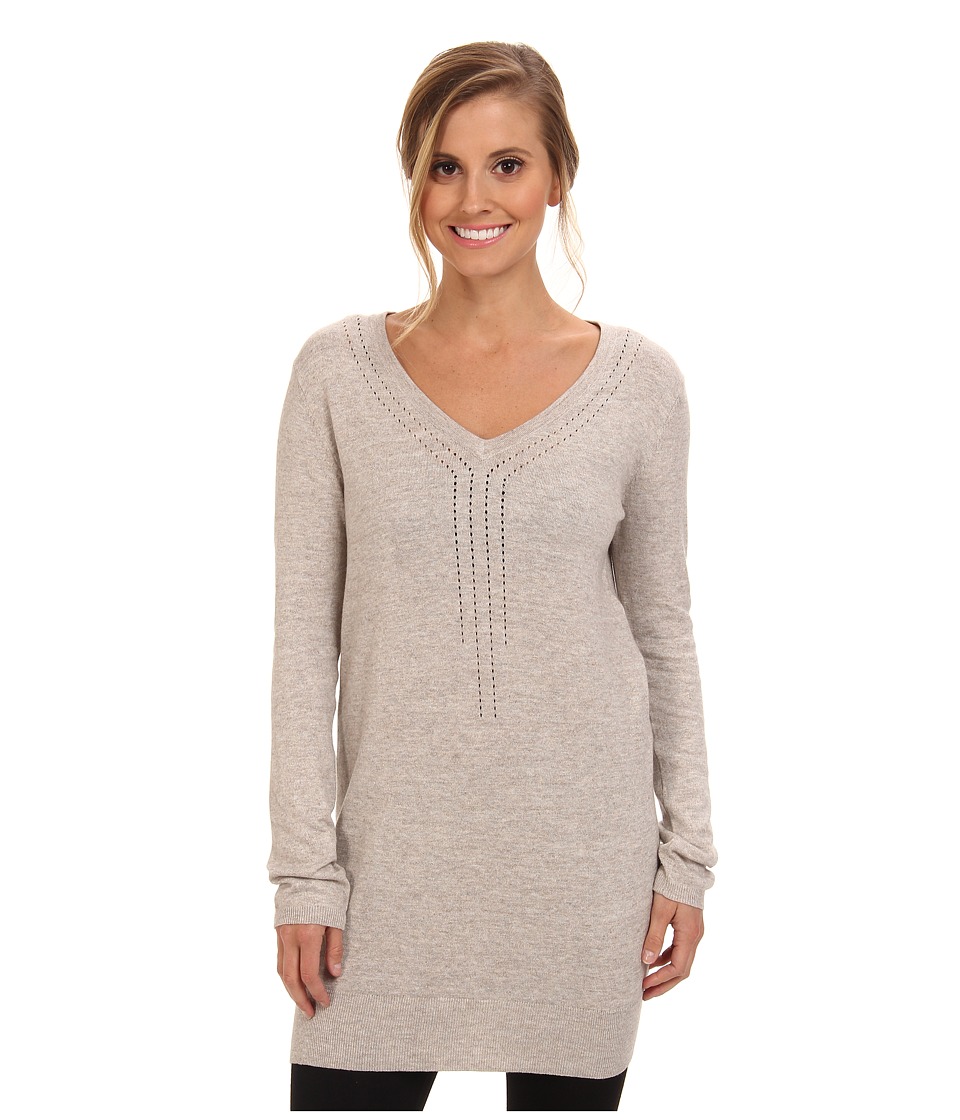 Lole Long Sleeve Tunic Sweater (more colors available)Check Price
BB Dakota Lonnie SweaterCheck Price
FIG Clothing Vancouver SweaterCheck Price
Free People Tweedy Pullover SweaterCheck Price
Wear a Dress with Leggings
Adding leggings to a dress is a great way to add some more style to your outfit as well as extend the ability to wear your dress in colder weather.
For example you may have a really cute dress you love but it is too short to wear comfortably in the winter months. Add a pair of matching leggings underneath and now you can wear your favorite dress and you have a brand new outfit.
Leggings shouldn't be added to every dress, but most casual dresses are perfect for leggings.
A really cute look is pairing a sweater dress with a pair of leggings and boots to get a fashionable look that is also super cozy in colder months.
Leggings can also be a great way to wear a dress that you like that you may think is too short for you. Instead of being self-conscience you can simply add leggings underneath and you now don't have to worry about the length boring you all night.
Here are some great dresses that I found that would be perfect with leggings for the fall or even winter time.
Brigitte Bailey Demri Dress (various prints/colors)Check Price
Drape Cowl Neck Long Sleeve Dress (more colors available)Check Price
Lole Calm Casual Dress (more colors available)Check Price
Chiffon Dress with Tie WaistCheck Price
Footwear for Your Leggings
What Shoes to Wear with Leggings
When it comes to what shoes to wear with leggings you do have several different options depending on what look you are going for.
A very popular look, and one of my favorites, is pairing boots over your leggings. I personally love the look of knee high boots or even above the calf boots paired with leggings. They can be flat heeled boots or they can have a heel for a dressier look.
Another popular look is pairing your leggings with booties or short boots that only go to your ankles. This looks cute with dresses and tunic tops that are dressier. The only problem you may find with this look is sometimes booties will cut you off and will make your appear shorter or have larger legs than you actually do. Keep this in mind when choosing these shoes.
If you want to make your outfit dressier, then check out heels or stilettos with your leggings. These can look really cute if you find the right pair to match your outfit. For example, if you have a tunic blouse or a dress paired with your leggings and you want less of a casual look a great pair of heels can really make your outfit.
Finally, if you really want to be comfortable you can always pair your leggings with a pair of flats. This may not be a great option in the winter if you live in snowy areas, but it is still an option for you.
Boots and Leggings
As I mentioned before, wearing boots with leggings is one of my favorite looks. There is nothing cuter and cozier than wearing a long sweater with leggings along with some comfortable knee high boots. It is a fashionable outfit that still allows you to be comfortable and warm in the colder months.
You can wear all kinds of different styles of boots from riding boots to high heeled knee high boots. For even more casual look you can wear Bearpaw or UGG boots if you want as well. You can even wear a cute pair of rain boots to accessorize your outfit.
Find a boot that has intricate details like buckles or even fringe to attract the eye away from trouble areas you may have in your mid-section or hips and down to your gorgeous shoes.
Here are some great boots that would look awesome paired with leggings.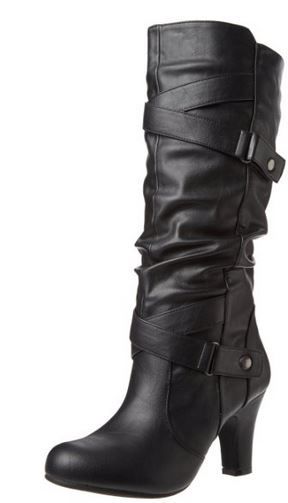 Black Slouch BootsCHECK PRICE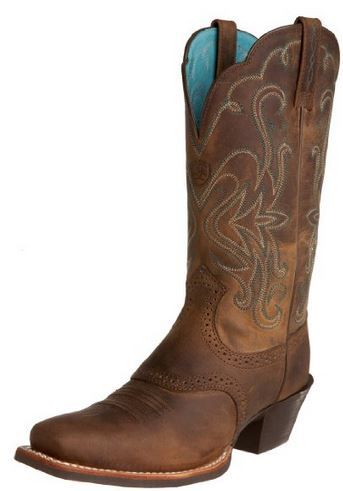 Cowboy BootsCHECK PRICE
Button UGG BootsCHECK PRICE
BootiesCHECK PRICE
Fashion Tips for Wearing Leggings
Here are some important fashion tips to remember when it comes to wearing leggings.
*Leggings are not like jeans or other pants and should not be worn like them. They are actually closer to tights than to jeans. This means that your top should be long enough to pass your hips and completely cover your butt. Wearing a short shirt with leggings is definitely a fashion don't and should not be done by any woman.
*Make sure you wear the proper undergarments with leggings. There should be absolutely no panty lines visible when wearing leggings. Even if you are wearing a long dress or top still make sure that no panty lines are visible from the outside because it will ruin your whole outfit.
*Don't be afraid to branch out to other colors besides just black leggings. If you aren't that daring try grey or dark brown to begin with.
*Lastly, make sure your leggings fit properly. They shouldn't be too big were they bunch around your legs or in the crouch area. On the other hand they shouldn't be so tight that they become see-through on your legs because they are pulled too much.